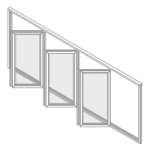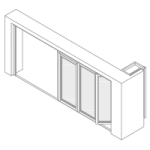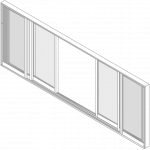 Folding Glass Walls
Sliding Glass Doors
Slide & Stack Glass Walls
Clear Glass Walls
Lift Slide Doors
Swing Doors
Pivot Doors
Curtain Walls
Wood Curtain Walls
Tilt Turn Windows
And More
We offer a complete variety of folding, sliding, and stacking operable door and window systems that have incredible performance and superior quality.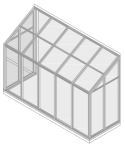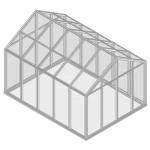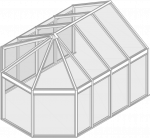 Greenhouses
Conservatories
Sunrooms
Pool Enclosures
Pool Houses
Canopies
Walkways
Glass Railings
Wood Conservatories
And More
Wood Sunrooms
As one of the premier structure providers in the country, Solar can build any type of custom structure for both residential and commercial applications.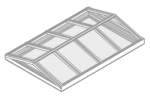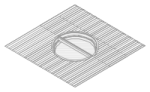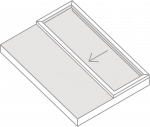 Fixed
Operable
90° Operable
Retractable
Ridge Vent
Venting
Curb Mount
Walkable
Roof Lanterns
Dome
Pyramid
And More
Skylights are a staple product at Solar Innovations®. With our superior structure knowledge, we create some of the best "from above" openings on the market.
Aluminum
Every product line from Solar is available in aluminum. Aluminum products are some of the strongest in the industry and are recognized for their sustainable nature and ability to support larger sizes. The durability and longevity of aluminum is what makes it a superior product when compared to other materials.  We provide doors & windows, glass structures, and skylights in aluminum.
Solid Wood
The warmth and beauty of solid wood can complement any home or commercial space. Solid wood is available in a variety of species and finishes on select door and window, structure, and skylight products. For products that will come into direct contact with the elements, durable aluminum cladding is available for the exterior of your product.
Wood Cladding & Veneering
For those interested in combining the strength of aluminum and the natural beauty of a wood interior, wood cladding and veneering are a great choice. Wood cladding is a thick wood cap on the interior of a product, while wood veneering is a thin layer of wood that adheres to it. Both options provide the beauty of real wood and the longevity of an aluminum product.
Get In Touch
Get in touch with our knowledgeable sales team and learn more about how Solar Innovations® can help you with your next project.